Generously Giving In South Lake
Meeting The Needs In Our Community
Building a better community through philanthropy, collaboration and leadership.
Professional Advisors
Learn more about planned giving and how the Community Foundation can help meet your clients' legacy goals.
Give Through Us
Learn more about the different ways you can help make a difference.
Generosity In Action
The Community Foundation gives back to our community through various impactful programs.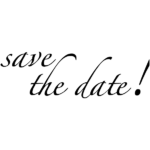 Donor Appreciation and Community Breakfast, October 23rd at 8:30am. Click Here to RSVP!
Women's Giving Alliance annual Fall Grant Award Dinner on November 6th at 5:30pm at Bella Collina. To purchase a ticket Click Here!