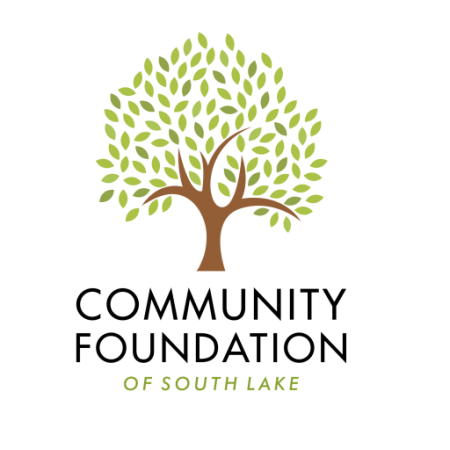 Grant Guidelines
2022 – 2023
The Community Foundation of South Lake County is dedicated to serving our community through connecting resources and intentional philanthropic giving. Investing in our local non-profits is vital to helping make a difference in the south Lake Community. Over the past 27 years, the Community Foundation has provided more than $9 Million in community grants. The Community Foundation of South Lake County's Annual Community Impact Grant Cycle accepts applications during the summer, see below for the timeline for Fiscal Year 2022-2023.
Grant Requirements and Guidelines
Grant funding must serve residents of the former South Lake County tax district, including the following cities:
Clermont
Groveland
Mascotte
Minneola
Montverde
It also includes unincorporated areas of South Lake County. If your organization is based outside of the South Lake County area, you will need to indicate what percentage of the agency or program benefits residents of the South Lake County tax district and how long you have been serving the South Lake County community.
A nonprofit organization with evidence that it:
Has been recognized by the Internal Revenue Service as an organization described in Section 501 (c)(3) of the Code
Is fiscally sponsored by Section 501 (c)(3) organization
Has an Employer Identification Number (EIN)
Award Range: up to $25,000
Areas of focus:
Affordable Housing & Homelessness
Education
Health & Wellness
General Operating
If your focus area is Women & Children, please apply for the Women's Giving Alliance grant opportunity
Minimum of three years of financial and program data. Audited financial statements or 990 must be provided for the previous fiscal year.
Applicants must be able to adhere to funding requirements in a timely manner; this includes but is not limited to capacity and capability to collect and report programmatic data, track funding utilization and report impact of funding.
What We Don't Fund Through Grant Requests
CFSLC Does Not Fund the Following:
Endowments
Fundraising expenses, sponsorships, or thrift stores
Infrastructure improvements (including but not limited to land/building that is not owned by the applicant)
Activities that relate to lobbying or advocacy or litigation related expenses
Individuals
Foreign based organizations
Political or trade associations
Support for religious organizations for religious purposes
Medical or scientific research
Organizations that discriminate or exclude participants the basis of race, color, creed, sex, sexual orientation, gender identity, age, national origin, disability or marital status
Timeline
Application Opens: July 7, 2023 to August 4, 2023 at 11:59 pm
Application Information Session:
Application Decision: Before September 30, 2023
For Additional Questions about the WGA Grant Requirement please contact Laura Michalski at  laura@cfslc.org and for technical assistants with the WGA Grant Application form, please contact Ruth Tow at ruth@cfslc.org.
PAST COMPETITIVE GRANT RECIPIENTS
LovExtension, $5,000, Operational Support
Building Block Ministries, $25,000, Operational support
Florida's Vision Quest, $25,000, Vision screenings and glasses for indigent youth.
Family Matters of Central Florida, Inc, $20,000, Tutoring services for youth.
Early Learning Coalition of Lake County, $19,172, LENA grow educational program.
Lake Community Action Agency, $25,000, Rent & utility assistance for South Lake residents.
Word Keepers of Clermont (Well of Hope), $20,000, Operational Grant
Real Life Church for The Central Florida Hope Center, $11,688, Operational Grant
Habitat for Humanity of Lake-Sumter, $20,000, Preservation and Repair Program in South Lake
Family Matters of Central Florida, Inc., $15,000, Tutoring for students.
Educational Foundation of Lake County, $3,200, Support of Take Stock Program
FAITH Neighborhood Center, $16,280, Food pantry and intervention services.
Living Message Church (Find, Feed & Restore), $15,110, Rapid Rehousing and case management.
United Way of Lake and Sumter Counties, $10,000, Rental Assistance for South Lake residents.
Family Matters of Central Florida, Inc., $5,000, Tutoring services for students.
Educational Foundation of Lake County, $20,000, Programming to increase graduation rates.
New Beginnings of Central Florida, $15,110, Residential Program