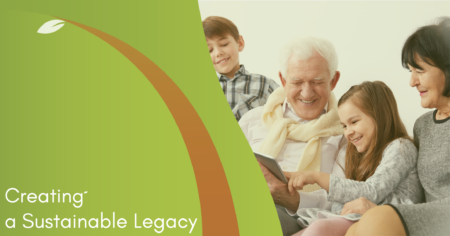 When it comes to creating your legacy, you may be wondering how you to create one with a lasting impact. The Community Foundation of South Lake County is here to help you make informed decisions for the best outcome for legacy giving! Find out more about how our team can help you support the causes that mean the most to you in perpetuity. 
What is Legacy Giving?
Legacy giving is a form of "planned giving" that derives from a donation given by an individual through a bequest in a will or another formal designation. Typically, they are prepared in conjunction with a financial planner and uniquely tailored to reflect the values and preferences of the donor. Although donors have the option to start a fund before their end-of-life, a legacy gift does not require a monetary contribution beforehand. 
Gifts
Legacy gifts take on many forms and include monetary and non-monetary contributions. Read more about what gifts are the most impactful when building your legacy: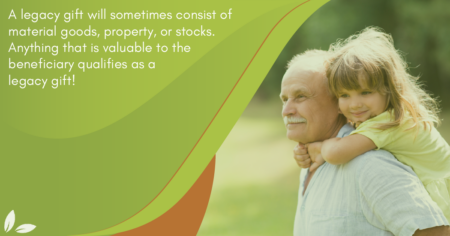 • Bequests 
This charitable bequest can specify a dollar amount, a percentage of an estate, or what remains after other endowments become established.
• Charitable Remainder Trusts
This act of giving appeals to donors with appreciated assets, including real estate and securities. Charitable remainder trusts allow your donors to receive or provide income to another individual, knowing that the remaining funds will be used to support the charitable interest of choice when the trust is terminated.
• Life Insurance
Life insurance can be used as a charitable asset, making you eligible for a charitable tax deduction based on the current value of the policy. In addition, donors can name the Community Foundation as a beneficiary part of the insurance proceeds as an option.
• Retirement Fund Assets
These assets are normally heavily taxed, making retirement fund assets from qualified plans or IRAs ideal for charitable giving purposes. As a donor, you can avoid income and estate tax burdens to your loved ones while supplying a significant gift that will help meet pressing needs in your local community.
Establishing a successful and sustainable legacy requires a foundation of long-term stewardship and highly personalized service. With the Community Foundation of South Lake, you'll find a lifetime partner that prioritizes your philanthropic goals. Contact our team today to start building your legacy today!