Create a better future.
It's easier than you think!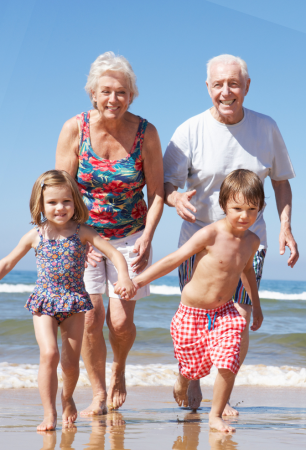 Do you want to make a significant gift that will transform the work of your favorite charity for generations to come? You can do it today – with a legacy gift through your will. Working with The Community Foundation of South Lake allows you to create your legacy and make a difference forever.
Costs you nothing during your lifetime.
Preserves your savings and cash flow.
Can be changed or revoked as needed.
Allows you to be far more generous than you ever thought possible.
Easy to arrange. A simple paragraph added to your will is all it takes.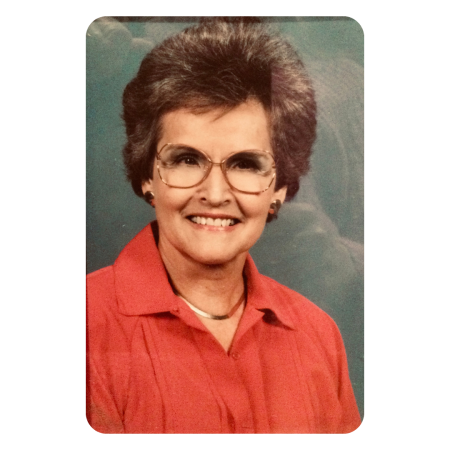 Lucille Smith loved raising her family in Clermont and wanted to help other families find a safe home and community in Lake County. So, she put provisions in her estate plan to leave an endowment gift with the Foundation for her most cherished charity, Habitat for Humanity of Lake & Sumter Counties. Today and forever, Habitat for Humanity will benefit because of Lucille's enduring initial gift of $179,000. Over the past 8 years, her gift's earned income has granted over $106,000 to Habitat's work in our community, and the fund has grown to over $206,000.
What's your passion? Let us help you explore the legacy you want to leave. Contact us to see how your initial investment can grow and do good, year after year.

When you create a charitable fund through the Community Foundation, you have the opportunity to benefit the community with a permanent funding. Your gift—and all future earnings from your gift—become a permanent source of community capital, helping do good work today and in the future.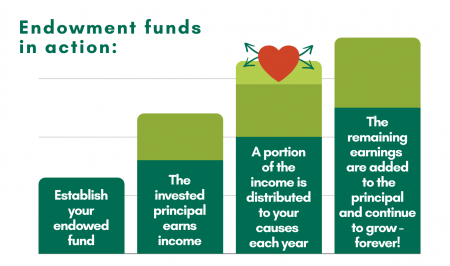 Endowment funds can be created during your lifetime, or with a bequest in your will.
Carries on your family's name – and legacy – forever.
Provides donors with the fullest tax deductibility allowed by law and special benefits for gifts of appreciated assets.
Provides dependable, perpetual income to your chosen nonprofit in Lake County or wherever you desire.
Provides dependable, perpetual income to your chosen nonprofit in Lake County or wherever you desire.
Grows in value over time, which fuels even more grants.