5 Fast Strategies for Year End Fundraising Course
Join Us for 2-part series on nonprofit capacity building. September 13 and 20 from 9 am – Noon 
This will be an in-person course with strategies to assist in your year-end fundraising goals. Great for all nonprofits new and seasoned. This two-part course will be $25.
Learn More:
Fast 5 Strategies for Year-end Fundraising Success
Tuesdays, 9:00 am to noon:
September 13 and 20
Wondering how you will reach (or exceed!) your year-end fundraising goals? Dreading the long to-do lists and could use a boost? Looking for ways to make it all more compelling?
This step-by-step interactive "Get-It-Done" two-part workshop is for you! You will learn from two fundraising pros as you produce a donor- retaining, higher-earning, year-end campaign.
Whether new to fundraising or a seasoned professional, you will
benefit from learning practical, proven strategies to invigorate your
year-end campaign and inspire donors, leading to ongoing fundraising success.
Through this highly interactive "Get-It-Done" workshop you will:
Create a campaign that moves your donors and raises more money
Produce compelling messages for your audiences
Createa year-end plan inclusive of thankful Thanksgiving, Giving Tuesday and year-end giving
Learn best practices for maximizing your campaign
Learn as you go with your campaign executed along the way
Instructors:     
Martha Mannarino is the owner of Bridge It, a company dedicated to bridging the gaps that exist in non-profit organizations and is a trusted partner with special expertise in the areas of fundraising, special events, marketing and talent development.  She has more than 25 years of demonstrated success and has held senior management positions at Easter Seals Florida, UCP of Central Florida and Shepherd's Hope.  Martha offers a unique perspective as she has a proven track record in marketing and business development having spent half her career as the Marketing Director of shopping centers including Seminole Towne Center and The Florida Mall as well as Special Events and Director of Tourism at The Gardens Mall.
Julie Wright is a comprehensive development professional with a passion for connecting inspired people to a fulfilling purpose. Julie is the owner of J. Wright & Co., a boutique consulting firm that helps nonprofit professionals create solutions for change in the social sector.  For the past seven years, Julie has worked as a consultant with dozens of organizations helping them build skills and raise millions of dollars.  Prior to her work as a consultant, Julie worked with Easterseals Florida and Nemours Children's Hospital.  Julie has a strong belief in streamlining processes and working efficiently to have the largest impact on an organization. Her proficiencies in relationship building, organizational and board development; and matching motivation to mission bring a fresh outlook to her clients, allowing them to do what they do best – fulfill their missions.
2022 Donor Appreciation & Grant Award Breakfast
November 2nd, 2022 8:30 AM
Clermont City Center
620 W Montrose St.
Clermont, FL 34711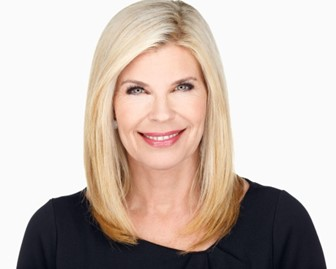 Carrie Morgridge serves as the Vice President and Chief Disruptor of The Morgridge Family Foundation. The mission of the Foundation is to invest in leaders and organizations that are reimagining solutions to some of today's greatest challenges. Carrie is the award-winning author of Every Gift Matters – How Your Passion Can Change the World. Her second book, The Spirit of the Trail, was released in May 2018 and her third book, Courage Money, will be published in 2022.
Carrie is an internationally sought-after speaker at education advocacy forums, poverty alleviation conferences, and more. Recent appearances include two TED Talks and serving as a panel member for MIT Solve events. She serves on the Advisory Board at sparks&honey, a cultural consultancy, and frequently presents on The Future of Giving, a collaborative report between sparks&honey and MFF.
Don't Miss Our Annual Awards
Non-Profit of the Year
Community Partner of the Year
Volunteer of the Year
Philanthropist of the Year
Quarterly Non-profit Café Dec 7th, 9:30-10:45am (ZOOM)
Non-profit Staff, join us for a conversation around your organization needs, what's trending in the sector, Foundation updates, & more.
Quarterly Non-profit Café March 8th, 9:30-10:45am (ZOOM)
Non-profit Staff, join us for a conversation around your organization needs, what's trending in the sector, Foundation updates, & more.