Community Foundation Staff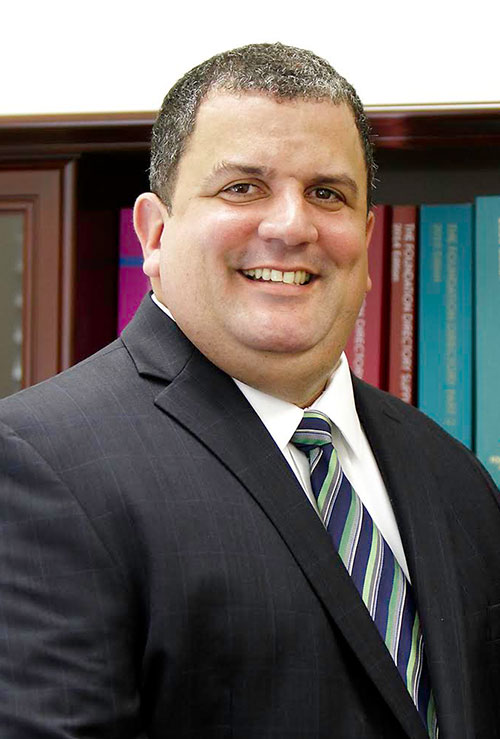 Michael David Herrera
Executive Director
Michael David Herrera joined the Community Foundation of South Lake as its Executive Director in April 2016. Originally from New York City, Michael has also lived in Western NY and has made Florida his home since 2004. He has been engaged in non-profit work for over twenty years and has previously held leadership positions with local non-profits in Western NY and the Tampa Bay region. He has served on various boards and enjoys helping his community. He is a graduate of St. John Fisher College (Rochester, NY) with a BA in Political Science and is currently completing a Masters in Organization Leadership at Medaille College (Buffalo, NY). He and his wife Shannon have four lovely daughters and are delighted to make the South Lake community their home.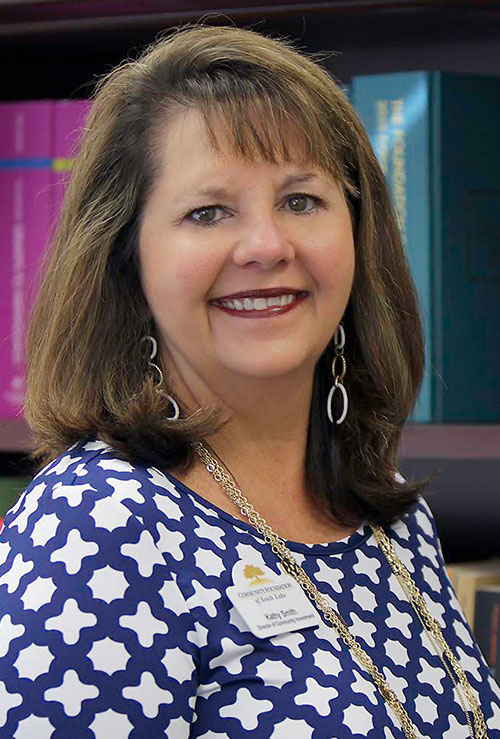 Kathy Smith
Director of Donor Relations
Kathy Smith has been with the Community Foundation since 2013 and involved with development for over twelve years in the West Orange and South Lake communities. Kathy played an integral role in developing a new campus for a private school in the area. After successfully completing the campus, she was invited to join the Community Foundation with a new role working with donors to connect their passions with the needs in the South Lake community. Before moving into the development field, Kathy was a professor at Valencia College for many years. She has a Bachelor's degree from University of Missouri-Kansas City and an MBA from the Florida Institute of Technology. Kathy lives in Winter Garden with her husband and has two adult children.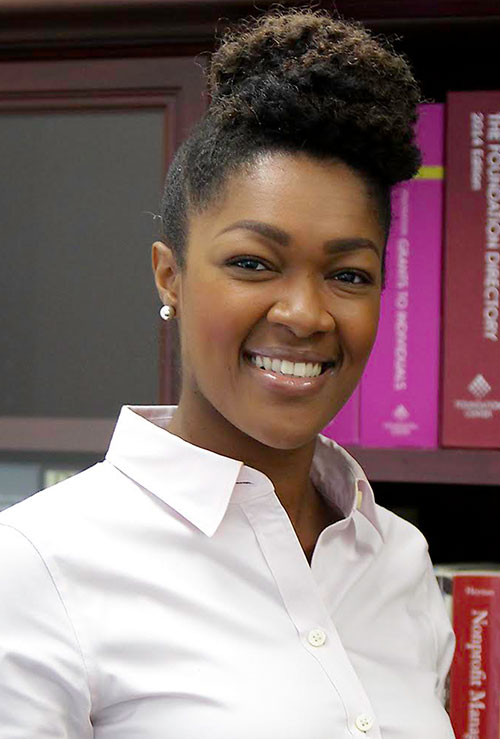 Brittany Timmons
Director of Community Strategies and Initiatives
Brittany is from Eustis, Florida, but currently resides in Orlando. She majored in Social Work with a Certificate in Substance Abuse from the University of Central Florida. She has continued her education by attaining Certificate in Non-Profit Management from Rollins College. Passionate about the well-being of children and families, Brittany began her career at Big Brothers Big Sisters of Central Florida, where she spent over 7 years specializing in mentor and program management. She joined the Community Foundation of South Lake team in September 2015 to serve as the DREAM Coordinator, and has recently assumed the role of Director of Community Strategies and Initiatives. Brittany, her husband, and four beautiful children enjoy living in Central Florida. Her divine purpose and passion is to help youth and families thrive.
Community Foundation Board Members
Lance Sewell
Board President
Orlando Health
---
James Burks
Board Vice President
Senninger Irrigation
---
Michael Bucher
Board Treasurer
United Southern Bank
---
Jim Hamilton
Board Secretary
American Family Feed & Supply
---
Wade Boyett, J.D.
BCN Law Firm
---
John Moore
Orlando Health
---
Becky Elswick
Guardian Ad Litem
---
Larry Rescoe
Retired Business Owner
---
Doni Keene
President of Keene Creative Ideas
---
Sandy Simmonds
Watson Realty Group
---
Michael Spartz
Ameriprise, Certified Financial Planner
---
Michael G. Horton, P.A.
Attorney at Law
---
Lindsay C.T. Holt
Partner/Shareholder at Crawford, Modica & Holt, Chartered Attorneys at Law
---
Dr. Reginald Riley
Orlando Health
---
Carrie Bruce
Cisco Systems
---
Mark Starcher
Evergreen Construction, President
---
Don Rose
Comtech Corporation, Director of Finance, Retired
---
Juan Vela
Calix – Area Vice President, Field Marketing
---
Juan Porras
MBA Candidate: Rollins College, Crummer Graduate School of Business
---